Naturally Seasoned Firewood
Naturally seasoned firewood is exactly what it sounds like. Firewood that has been left out in the elements to bake in the sun and blow in the breeze in effort to reduce the moisture content rating. Generally speaking we don't sell firewood that has a moisture content rating above 25 however we can only stockpile and naturally season 300 to 500 cords per year so we can only offer it until it runs out. We can only guarantee naturally seasoned firewood to those who pre-order during the spring season.
Looking for Hardwoods? Call us today for custom imported wood orders!
What is a cord?
A cord is a unit of measurement used for firewood in Canada. It is measured in cubic feet with a measurement of 4ft by 4ft by 8ft. All of our naturally seasoned cords are delivered using custom built pallets or crates that can hold half a cord at a time.
Naturally Seasoned Firewood Prices
ORDER NOW!!!
Half Cord – $225
Full Cord – $425
Two Cords – $800
Three Cords – $1200
Four Cords – $1600
Eight Cords – $3200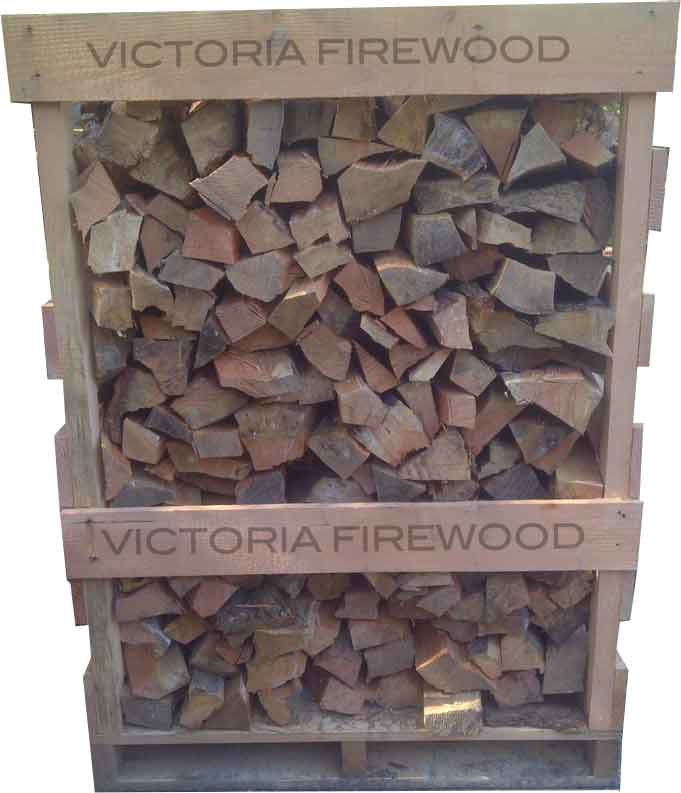 This is What Half a cord of Victoria Firewood looks like
Get the best locally sourced firewood from Victoria Firewood Inc. delivered in pallets by the cord. Our naturally seasoned firewood is limited in quantity so be sure to order your early!
Kiln dried firewood from Victoria Firewood Inc is premium grade Fir that has been heated to a temperature of 160 degrees ferenheit for a minimum of 3 days to insure easy burning and no bugs! Order our kiln dried bulk firewood by the cord today!
Kiln dried firewood bundles are the most convenient and easy to use product we have to offer. The best part about bundles is that we never run out. Order a pallet of our local BC firewood bundles today!